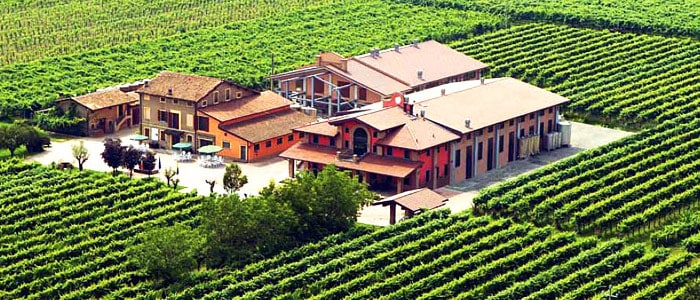 Leonardi started in the 18th century and since then have specialised in one thing only: the production of balsamic vinegar, using their own raw materials. In fact, the farmhouse is surrounded by 10 hectares of vineyards, mainly with grapes varieties of Trebbiano (white grape) and Lambrusco (red grape). It is a closed cycle farm since all the production steps take place in the same plant.
The Balsamic Vinegar is a very unique condiment, produced in limited quantity as it is linked to the geographical areas of Modena and Reggio Emilia. It seems that the special climate of this region, with high thermic shocks between the hot summers and the chilly winters, enables the grape must to ferment in the best conditions according to the traditional methods.
At their mansion "Corte dei Campi Macri", the Leonardi family – Giovanni, Clelia and their children Francesco and Clara – have been repeating the same production cycle for centuries, writing the story of Balsamic Vinegar of Modena.